Some of our venues now have a Wi-Fi based system called Mobile Connect; a full list is provided at the end of this article. The Mobile Connect system amplifies the performance via your personal mobile phone or tablet.
Anyone using this system will be able to hear a live feed of the performance on stage (with Audio Description if attending an Audio Described performance) through a headset or directly through their hearing aids from wherever they are sat throughout the auditorium. If you are listening through hearing aids, please request a neck loop.
If you have either an iPhone/iPod/iPad or an android smartphone you can download the FREE Sennheiser Mobile Connect App from the app store.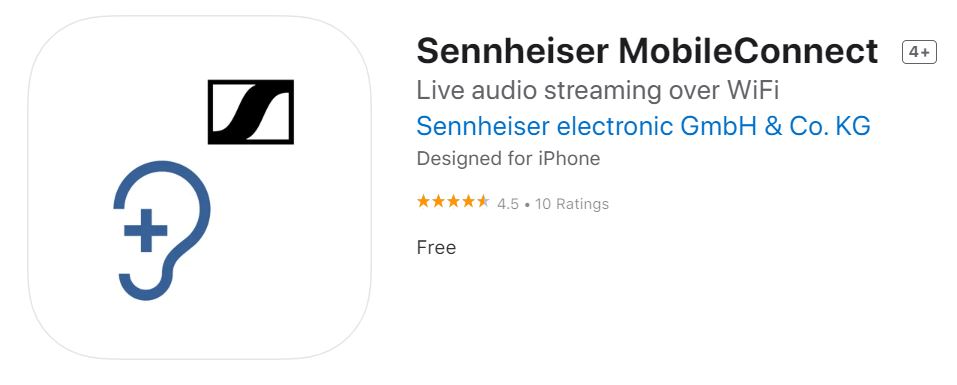 Bring your fully charged device with the latest version of the app installed and your own headphones to use in the venue. Please make sure you bring your phone or tablet fully charged and be aware that your battery could be fully depleted by the end of the show. You may want to bring a "battery bank" with you so that you can re-charge your device if needed.
Connect to the Mobile Connect Wi Fi network once inside the auditorium on arrival and make sure that your data is switched off and your phone is on silent and in Airplane mode. Mobile Connect still works in Airplane mode and this ensures any mobile noise will not disturb others.
If you do not have your own device, our venues have a limited number of devices and headphones available for use.
If you would like to speak to a member of our team about this service, please contact the venue Access Champion with any queries. Their details are available on our Contact Us page.
This system is in place in the following theatres:
Apollo Victoria Theatre, London

Theatre Royal, Brighton

Bristol Hippodrome

Duke of York's Theatre, London

Leas Cliff Hall, Folkestone

Lyceum Theatre, London

Milton Keynes Theatre

New Theatre Oxford

Piccadilly Theatre, London

Harold Pinter Theatre, London

Playhouse Theatre, London

Richmond Theatre

Stockton Globe

Swansea Arena

New Victoria Theatre, Woking