Go to the login page: here.
On the Sign in page select: Forgot your password?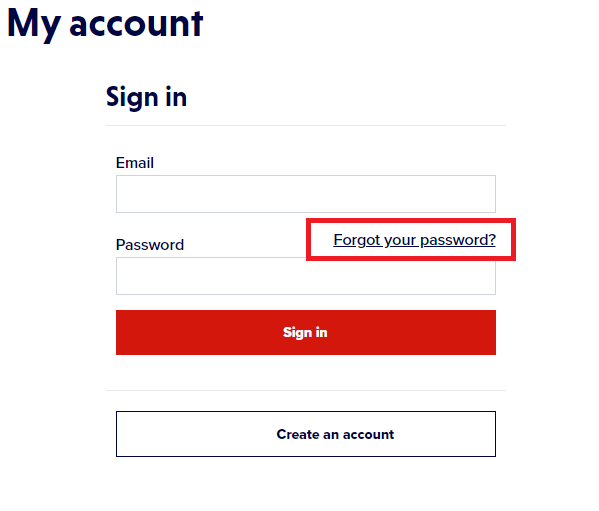 Enter in your email address and select: Recover Password

You will be sent an email with a temporary password.
In the email, select 'here' and you will be sent to the sign in page. Enter your email and temporary password and select 'Sign in'.
You will be prompted to enter a new password, which must contain eight characters with a minimum of one number.