1) Find your venue
The easiest way to find a venues seating plan is to visit www.atgtickets.com/venues. Click select city to find your city and click on your venue that will appear along the top.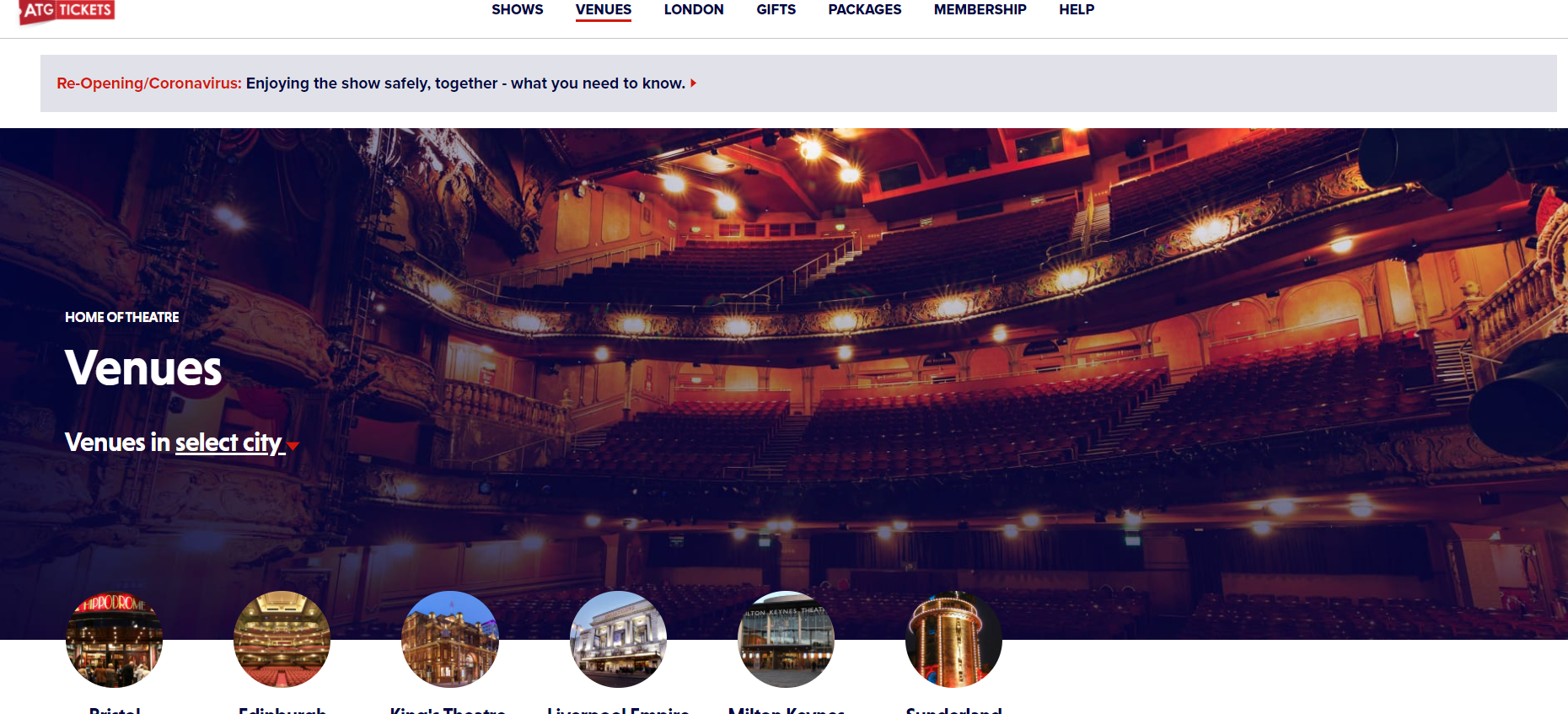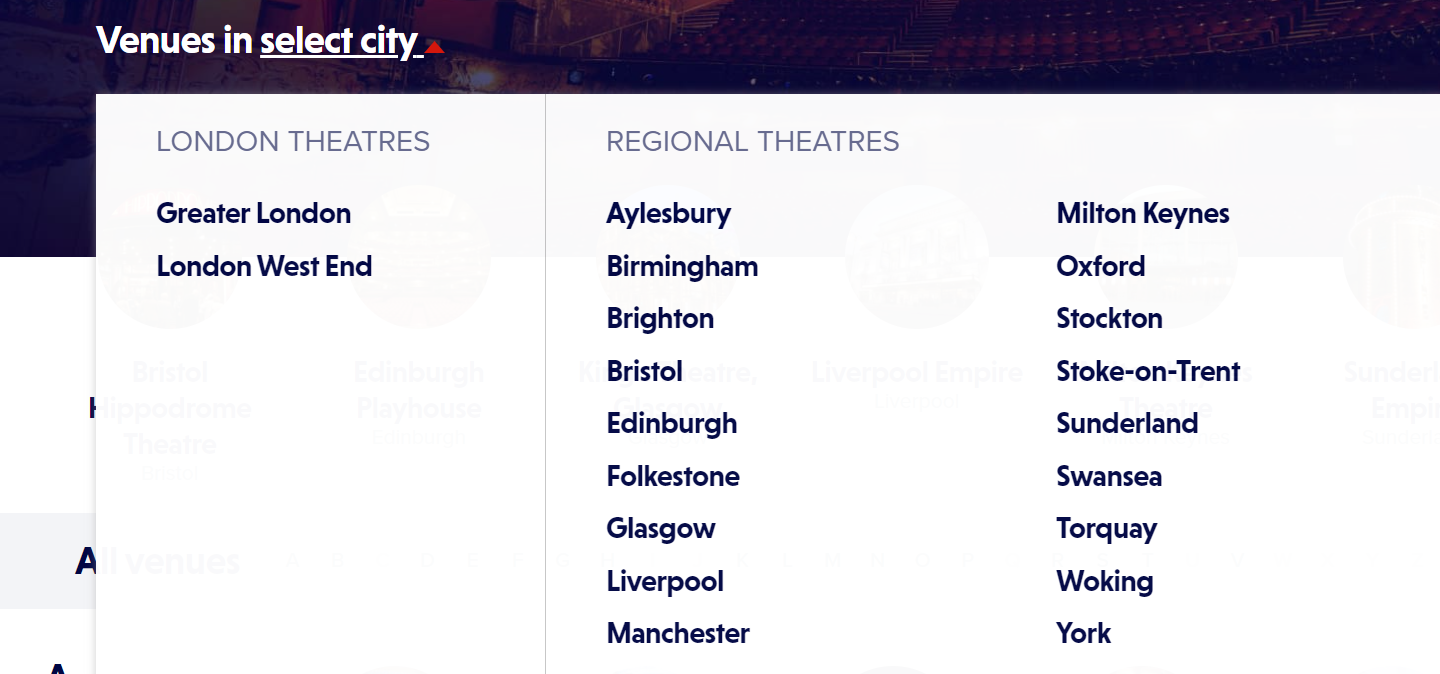 2). Navigate to Your Visit
Head to the Your Visit section of your venue page and scroll down the page to the Seating Plan section.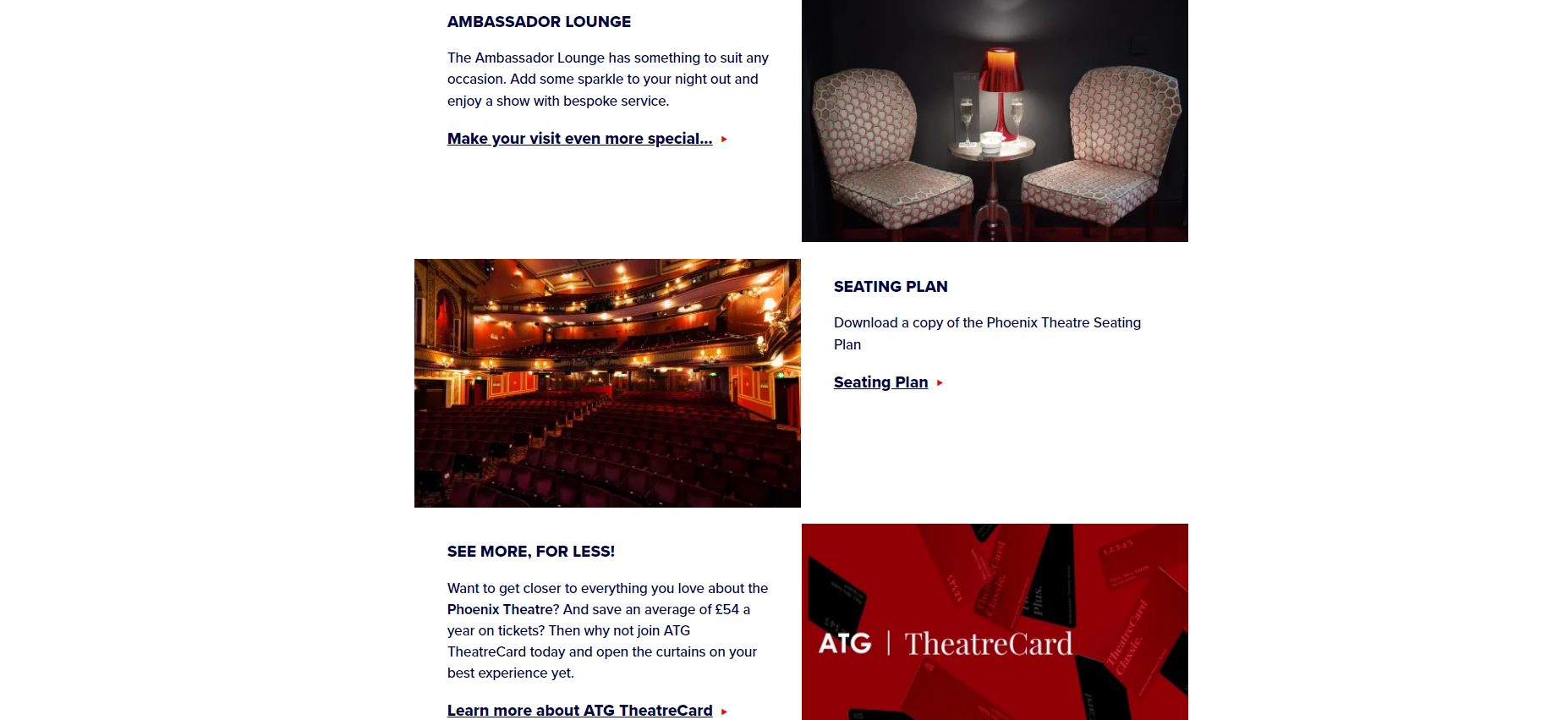 3) Select the seating plan
Click the link that says Seating Plan and a PDF document will open with the venues seating plan. You can then download or print the document.