Once you've chosen your tickets, go through the checkout as usual. When you reach 'Payment Options' select to pay by 'ATG gift voucher'.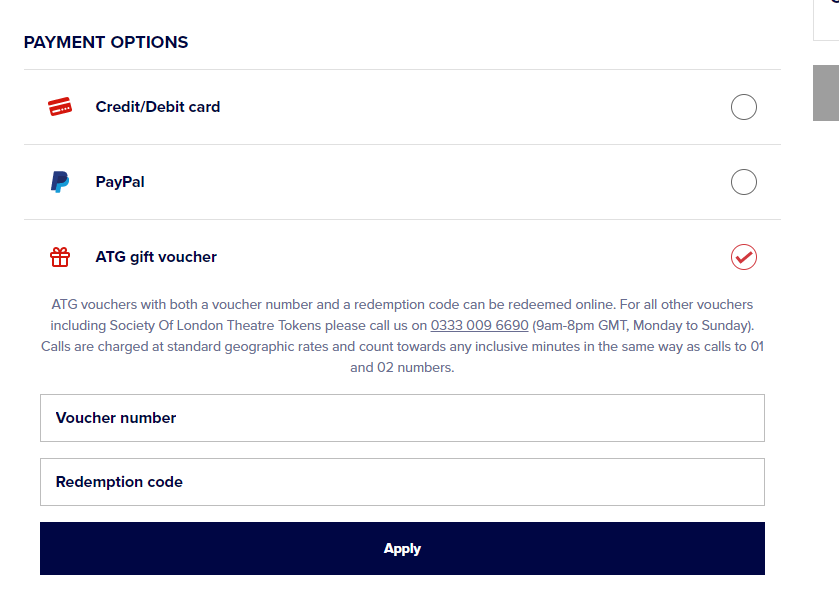 When purchasing certain shows or Ambassador Lounge access, you may also see 'Payment information', and the option to 'Use gift voucher'. 

You'll need both the voucher number and redemption code from your credit voucher.
If you need to, you can select an additional payment method to cover the remaining cost of your tickets. 
You do not have to use all of the voucher value at once; you can use it on as many bookings as you like until the expiry date or the credit it used up.