You can check the view from your seat when you purchase your tickets. Simply click on the seat you'd like to check, and a preview of the view will pop up along with the available ticket prices.
You can expand the view by selecting the arrows in the middle of the preview.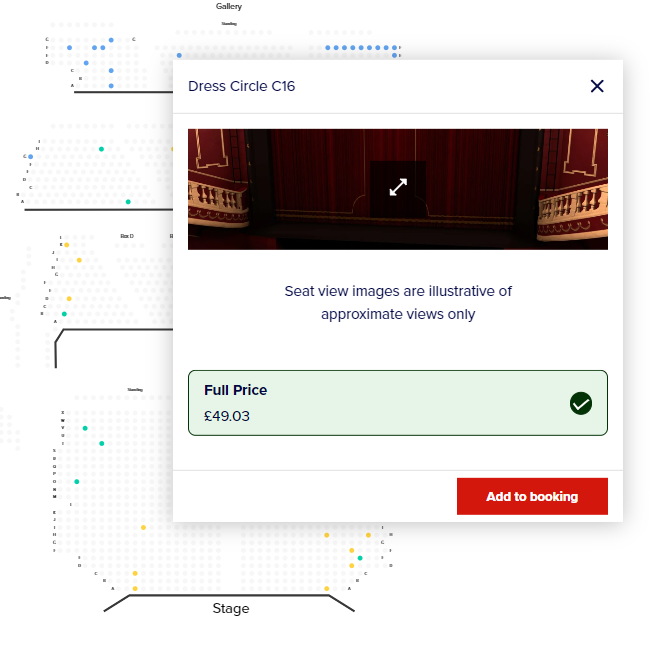 This service is provided by our partner Preevue, and is now available for all ATG's UK venues.