Age guidance or age restrictions will be posted on the show's main page on this website. 
All our venues have minimum age guidance, which applies to all shows and venues unless different details are provided on the show page.
Children under 5 cannot attend any show unless it is specifically stated on the show page.
Children aged under 16 must always be accompanied by an adult aged 18 or over.
Here is an example showing where you can find age guidance on each show page: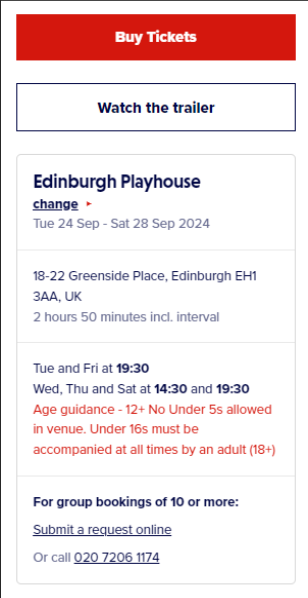 Sometimes a show will go on sale before specific age guidance is confirmed; we'll always update this information as quickly as we can. If you need to check age suitability you can contact us using our digital assistant or our enquiry form.