Packaged seats will show on the seating plan as yellow with a present icon inside of them:
This means the seat includes extras such as access to The Ambassador Lounge or food and drink bundles. The packaged vary between venues.
When you click on one of the package seats, you will be given options available and the price of those as below: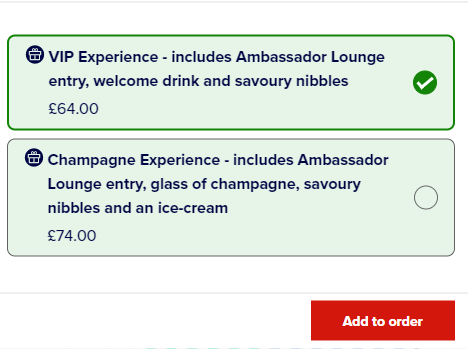 Please pick the one that suits you best and add to order.
Please note: You can not buy a package seat without the package included.