Packaged seats will show on the seating plan as a coloured circle (usually yellow but can vary) with a present icon inside of them: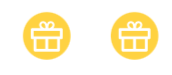 This means the seat includes extras such as access to The Ambassador Lounge or food and drink bundles. The packages vary between venues and shows, and in some cases multiple packaged may be available. Where more than one type of package is available, these will be separated by different colours, each with the present icon inside them as shown below: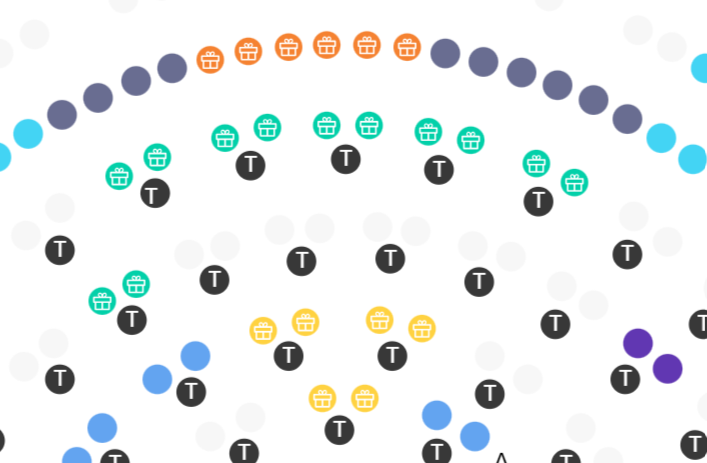 Where applicable, you will be given options of different packages available for the seat you select and the price of those as below: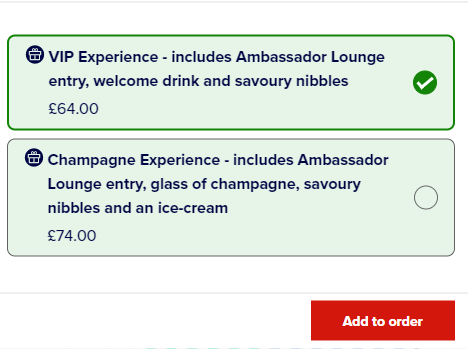 Please pick the one that suits you best and add to order.
If only one type of package is available for the selected seat, this will automatically be added to your basket, where the description of the package selected will be provided.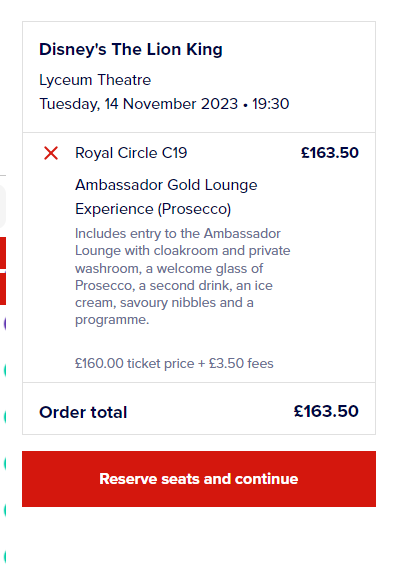 Please note: You can not buy a package seat without the package included.