Please see the below step-by-step guide for members booking online.
You can now log into your account from most pages on the site – the sign in button is in the upper right hand of the page.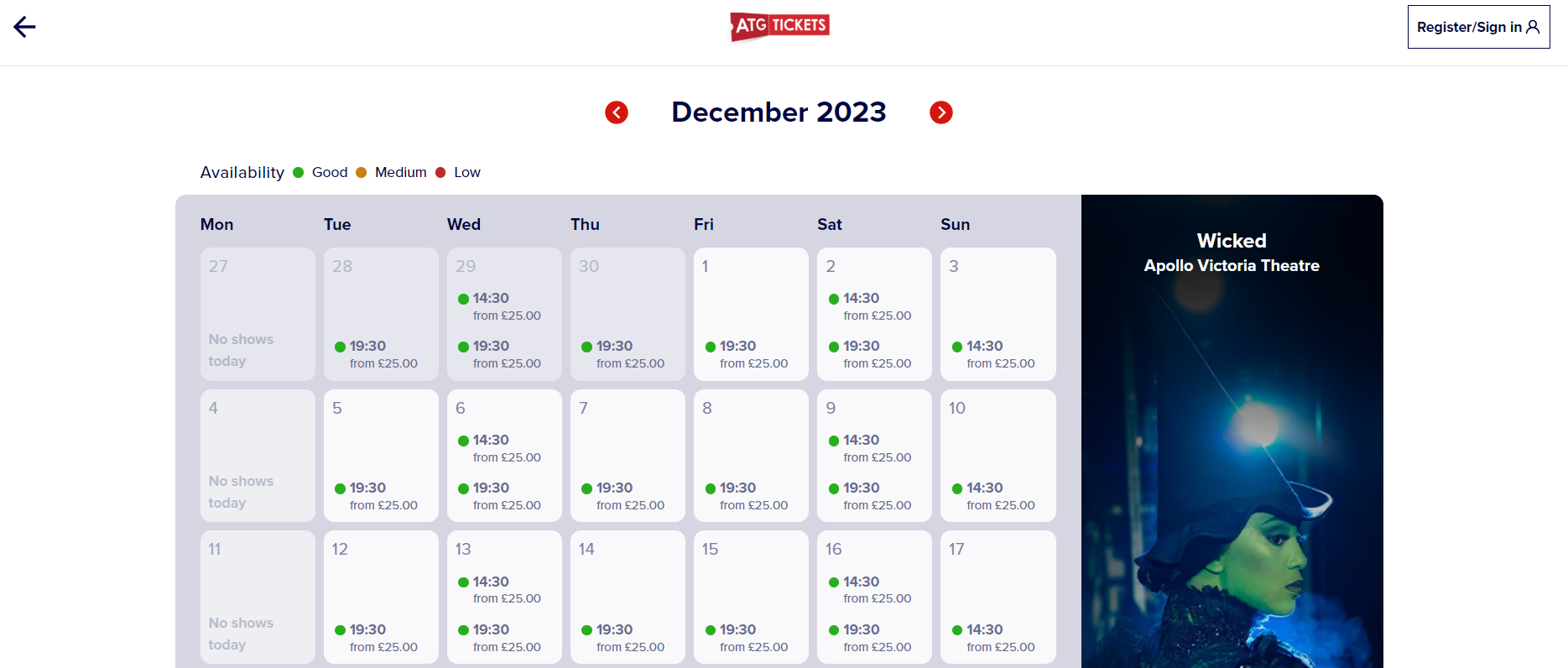 Select the sign in button and fill in your email and password associated with your membership.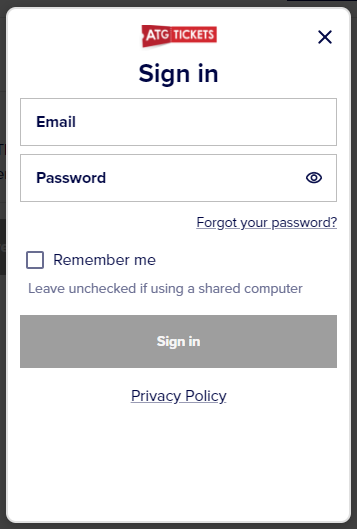 If your sign in is successful, the page will reload and you will see your initials by the icon.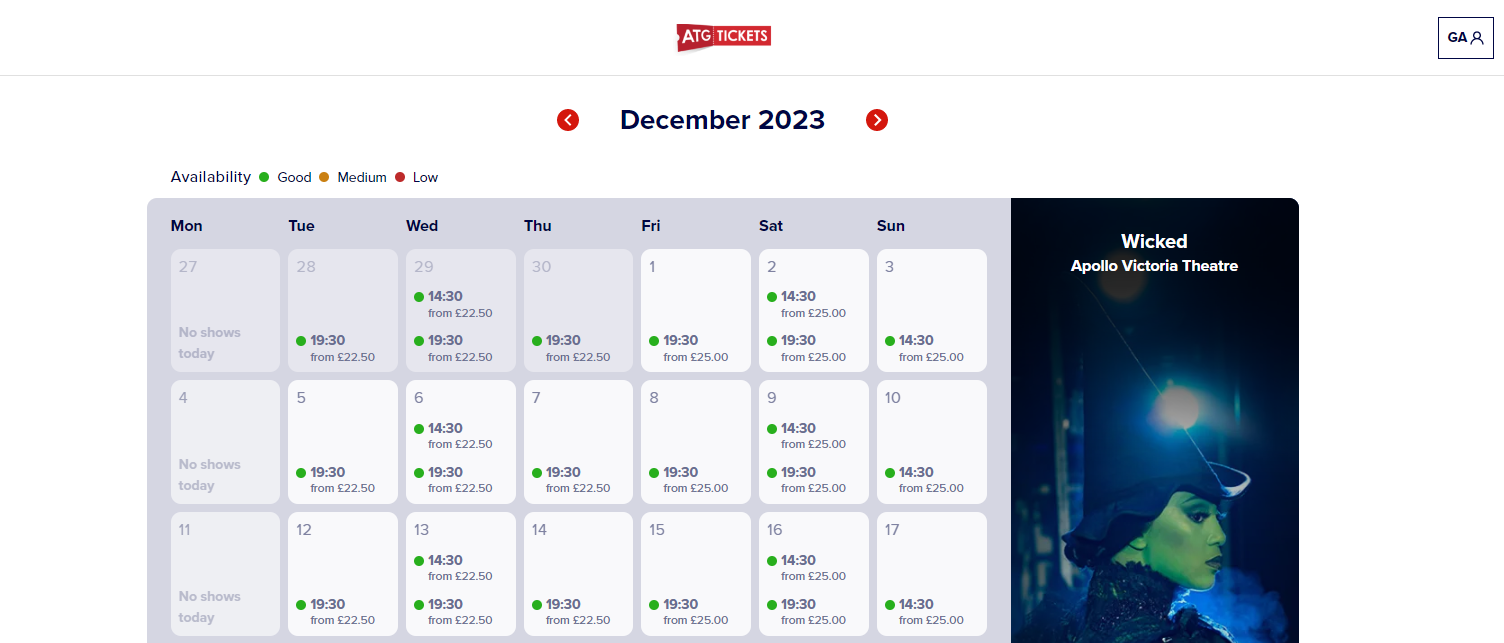 You can now navigate to the performance you wish to view and continue with your purchase.
On the seat map, you will see a banner, which lets you know your membership benefits will be applied to your booking.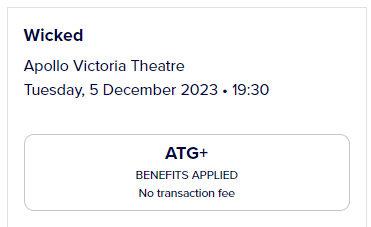 You no longer need to select a price type that is marked as ATG+. If you will save on booking fees for the performance selected, this will appear in your summary.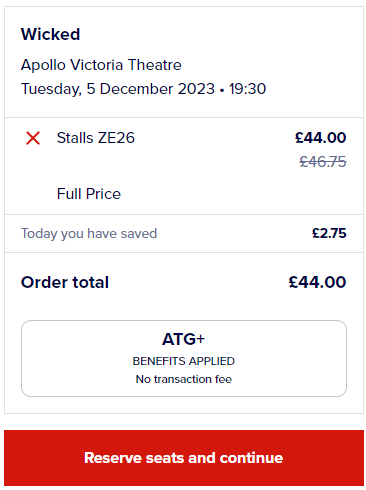 Repeat step 5 for each ticket you'd like to book. Please note that you may only use the ATG+ offer for a maximum of 4 tickets. All additional tickets will be charged the full price. Once you have finished selecting your tickets, select "Reserve seats and continue."
You will now continue to the upsell and Ticket Protection pages. Please note: If you are an ATG+ Member with annual Ticket Protection, your ticket protection is included and you will automatically skip this page in the purchase journey.
Your contact details and billing address will be pre-populated. If you need to update these details, please contact the Customer Care team.
Enter your payment details and select "Buy tickets now."
Please follow the above steps for future bookings to apply your membership benefits.