When selecting a payment method during online check out, Credit/Debit Card is selected automatically. Click on 'ATG Gift Voucher'.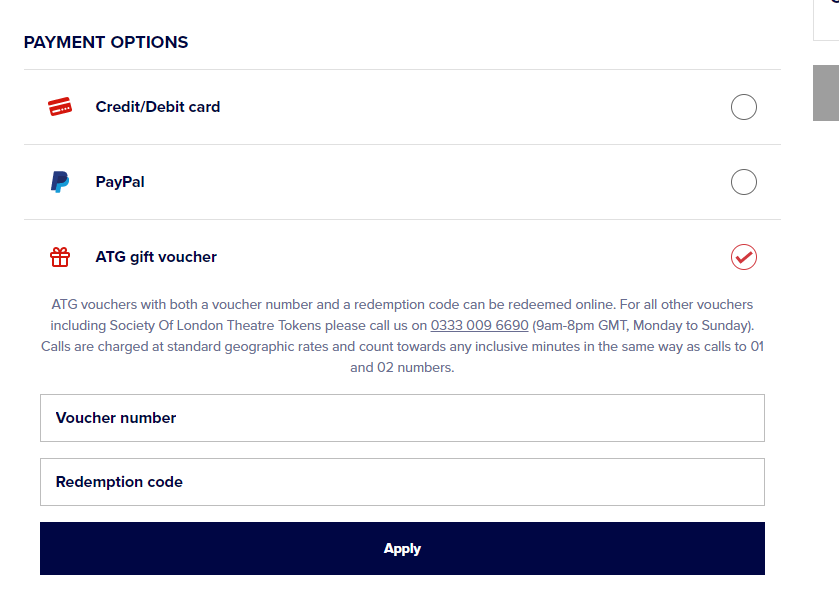 If you need to, you can select an additional payment method to cover the remaining cost of your tickets.
You do not have to use all of the voucher value at once; you can use it on as many bookings as you like until the expiry date or the credit it used up.