When selecting a payment method during online check out, Credit/Debit Card is selected automatically. Click on the voucher option to proceed.
Enter your voucher number (all numbers) in the top box, and your redemption code (combination of numbers and letters) in the bottom box and click to register your voucher.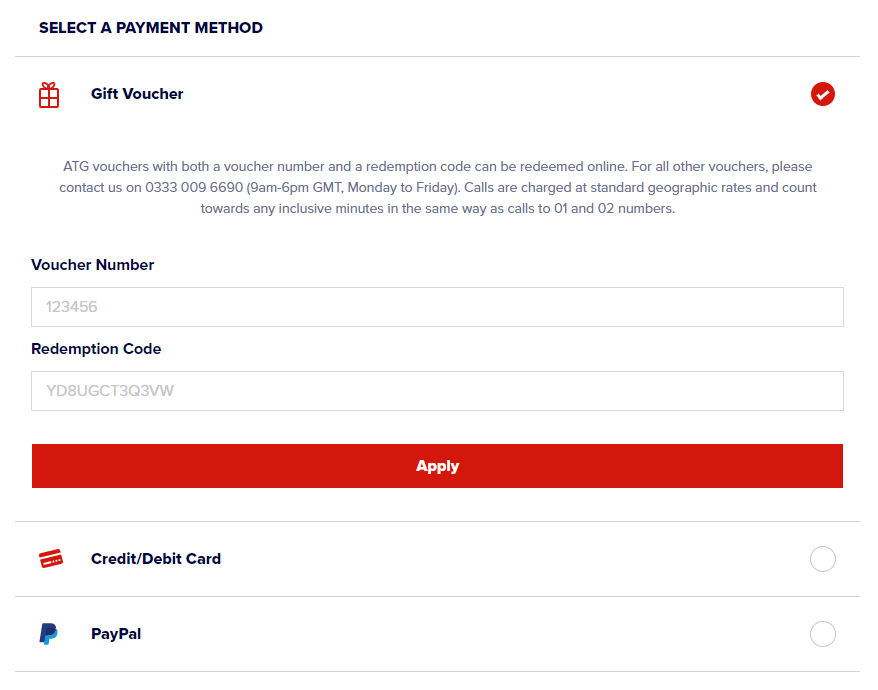 If your voucher amount is greater than the balance on your order, then any remaining amount will remain on your voucher which you can use again on any subsequent transactions. However, if the voucher amount is less than the balance on the order, then you can select an additional payment method from the list for the remainder.