I am afraid that once tickets are purchased the sale is final and non-refundable. As such, we would not be able to amend or cancel your tickets in order to apply a voucher after the tickets have been purchased. 
You are able to add a voucher as payment to a booking once you've chosen your tickets. Simply go through the checkout as usual and when you reach 'Payment Options' select to pay by 'ATG gift voucher'.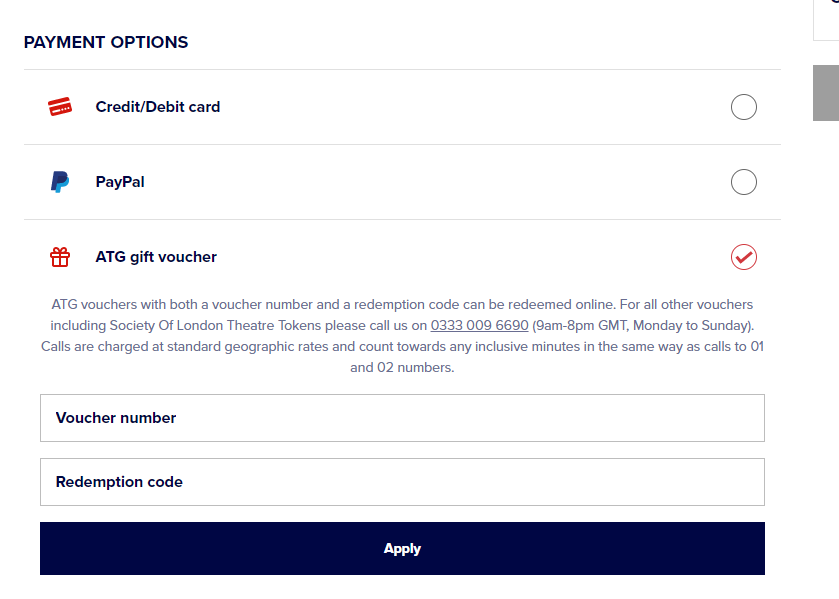 When purchasing certain shows or Ambassador Lounge access, you may also see 'Payment information', and the option to 'Use gift voucher'. 

You'll need both the voucher number and redemption code from your credit voucher.
If you need to, you can select an additional payment method to cover the remaining cost of your tickets. 
Please note that we cannot always correct errors made, so please check carefully before you book.